Skip Global navigation and goto content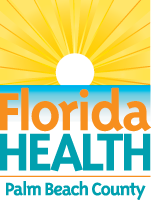 It's a New Day in Public Health.
The Florida Department of Health works to protect, promote & improve the health of all people in Florida through integrated state, county & community efforts.
Skip MegaMenu and goto content
Department of Health Palm Beach County World AIDs Day December 1
November 27, 2018
Palm Beach County--Florida Department of Health in Palm Beach County along with the Joint United Nations Program on HIV/AIDS (UNAIDS) observes December 1st each year as World AIDS Day. Founded in 1988, World AIDS Day was the first ever global health day, establishing an opportunity for people worldwide to unite in the fight against HIV, to commemorate those who have died from an AIDS-related illness, and to inspire the world to achieve its shared vision of zero new HIV infections, zero discrimination and zero AIDS-related deaths.
"World AIDS Day is an excellent opportunity for everyone to recognize that HIV/AIDS exists in our community and to help our community achieve zero new infections and improve the quality of life for those infected," said Florida Department of Health in Palm Beach County Director Dr. Alina Alonso. Alonso added there are over 8,000 people living with HIV/AIDS in the County and new infections continue to be diagnosed every day.
The theme this year is "Know Your Status", and although we can celebrate significant progress in the fight against HIV/AIDS, 25% of those living with HIV still do not know their status. World-wide an estimated 36.7 million people are living with HIV/AIDS. Knowing your status is crucial to achieving the ambitious global 90-90-90 targets; that's 90% of all PLWH will know their HIV status, 90% of all people with diagnosed HIV will receive sustained antiretroviral therapy (ART) and 90% of all people receiving ART will have viral suppression.
The global spread of HIV necessitates a worldwide effort to increase communication, education and action to stop the spread of HIV. Numerous organizations in the County have planned events, educational displays, memorials and testing beginning this week and throughout the following weeks. Dr. Alonso recommends that all should get involved by getting tested, talking with a health care provider about your risks for HIV, volunteer at a local AIDS service organization or HIV test site. Wear the red ribbon as a symbol of awareness and support for people living with HIV and keep the conversation going.
#####
2018 World AIDS Week Palm Beach County:
Schedule of Events
Tuesday November 27th
Sponsoring Agency: FoundCare and ViiV
Date/Time: 11/27/18, 11 am – 2 pm
Location: FoundCare, 1500-A NW Avenue L, Belle Glade 33430
Features: Viiv presentation on History of HIV/AIDS Epidemic, Make your own charm bracelet activity, Moment of silence with support/encouragement. Lunch and Dessert will be served.
For more info: Quasia Cowan (561) 472-2466 x140, or (561) 996-7059
Sponsoring Agency: FoundCare
Date/Time: 11/27/18, 11 am – 1 pm
Location: Palm Beach State College, 4200 Congress Ave, Lake Worth 33460
Features: Free Rapid HIV Testing, World AIDS Day Table
For more info: Quasia Cowan (561) 472-2466 x140
Wednesday November 28th
Sponsoring Agency: FoundCare and ViiV
Date/Time: 11/28/18, 11 am – 2 pm
Location: FoundCare, 1901 S Congress Ave, Suite 100, Boynton Beach 33426
Features: Viiv presentation on History of HIV/AIDS Epidemic, Make your own charm bracelet activity, Moment of silence with support/encouragement. Lunch and Dessert will be served.
For more info: Quasia Cowan (561) 472-2466 x140, or (561) 274-6400
Friday November 30th
Sponsoring Agency: FDOH Palm Beach County
Date/Time: 11/30/18, 9 am – 3 pm
Location: 1150 45th St, West Palm Beach 33407
Features: Free Rapid HIV Testing + Incentives and Prizes, View "The Real Faces of HIV/AIDS" Exhibit by the World AIDS Museum and Educational Center, and One panel display of the AIDS Memorial Quilt.
For more info: (561) 514-5300, or (561) 625-5180
Sponsoring Agency: FDOH Palm Beach County
Date/Time: 11/30/18, 9 am – 3 pm
Location: 1250 Southwinds Dr, Lantana 33462
Features: Free Rapid HIV Testing + Incentives
For more info: (561) 547-6800, or (561) 625-5180
Sponsoring Agency: FDOH Palm Beach County
Date/Time: 11/30/18, 9 am – 3 pm
Location: 225 S Congress Ave, Delray Beach 33445
Features: Free Rapid HIV Testing + Incentives
For more info: (561) 274-3100, or (561) 625-5180
Sponsoring Agency: FDOH Palm Beach County
Date/Time: 11/30/18, 7:30 am – 3:30 pm
Location: 38754 SR 80, Belle Glade 33430
Features: 4th Gen Blood HIV Testing; Charge is on a sliding scale
For more info: (561) 983-9220, or (561) 625-5180
Event: My Health, My Right, #BEAWARE
Sponsoring Agency: Caridad Center
Date/Time: 11/30/18, 9 am – 12 pm
Location: Caridad, 8645 W Boynton Beach Blvd, Boynton Beach 33472
Features: Rapid HIV Testing, Education, Music Incentives, and Raffles!
For more info: Aydeivis (561) 737-6336 x117, or Fabianka (561) 248-1157
Event: World AIDS Day Awareness Event for Women & Girls
Sponsoring Agency: Crossing Bridges of the Palm Beaches, and AIDS Coalition of the Glades
Date/Time: 11/30/18, 10 am – 2 pm
Location: Crossing Bridges, 1100 N Main Street, Suite C, Belle Glade 33430
Features: HIV Testing and Education
For more info: Coretha Smith (561) 265-5306, or Sandra Daniels Stewart (561) 755-2439
Saturday December 1st
Event: Walk Palm Beach – a 3-mile AIDS walk
Sponsoring Agency: Haiti Cholera Research Funding Foundation (HCRFF)
Date/Time: 12/1/18, 9 am – 12 pm
Location: The 3-mile walk will start at 600 W Blue Heron Blvd, Riviera Beach, FL 33404, and go from Riviera Beach City Hall, to Barack Obama Hwy, to Silver Beach Rd, to Broadway, to Blue Heron Blvd, and back to City Hall.
Features: Come out and walk with us on Saturday 12/1. Registration will open at 8 am. Enjoy food trucks, kid's activities, blood drive, HIV testing, and other health services! Walk and raise money for a vital cause!
For more info: Pierrette Cazeau, HCRFF (561) 577-2698, www.walkpalmbeach.org
Event: My Health, My Right, #BEAWARE
Sponsoring Agency: Caridad Center
Date/Time: 12/1/18, 9 am – 12 pm
Location: Caridad, 8645 W Boynton Beach Blvd, Boynton Beach 33472
Features: Rapid HIV Testing, Education, Music Incentives, and Raffles!
For more info: Aydeivis (561) 737-6336 x117, or Fabianka (561) 248-1157
Sponsoring Agency: Treatment Outreach Program
Date/Time: 12/1/18, 10 am – 4 pm
Location: TOP, 100 E Linton Blvd, Suite 504-B, Delray Beach 33483
Features: HIV Testing, Educational Classes, Discussions and Refreshments!
For more info: Demoria Smith or Coretha Smith (561) 265-5306
Event: World AIDS Day Health Fair
Sponsoring Agency: Grace Episcopal Church, and Urban League of Palm Beach County
Date/Time: 12/1/18, 10 am – 1 pm
Location: Grace Episcopal, 3600 N Australian Ave, West Palm Beach 33407
Features: Vendors, Panel Discussion, Free Health Screenings, Activities, Giveaways, and Refreshments!
For more info: Joan or Meagan at Urban League, (561) 833-1461, x3024 or x3040
Event: World AIDS Day Event
Sponsoring Agency: Families First, TOPWA, and WHEN of PBC
Date/Time: 12/1/18, 11 am – 3 pm
Event Location: Lake Shore Park, 1224 SW Avenue E Pl, Belle Glade 33430
Features: HIV Testing, Pregnancy Testing, Gift Cards, Giveaways, Baby Items, TOPWA Enrollments
Contact: Keisha (561) 721-2887, or Wanda (561) 927-5577
Event: HIV Testing on Wheels
Sponsoring Agency: Triple H Ministries, Inc.
Date/Time: 12/1/18, 12:30 pm – 3 pm
Location: Mobile Unit, Delray Beach, SW 12th Ave and Atlantic Ave, (behind the Blue Store)
Features: Free Rapid HIV
For more info: Caroline Hill (561) 255-7711
Event: HIV Testing on Wheels
Sponsoring Agency: Triple H Ministries, Inc.
Date/Time: 12/1/18, 3:30 pm – 6 pm
Location: Mobile Unit, Boynton Beach, MLK Blvd and Seacrest Blvd
Features: Free Rapid HIV
For more info: Caroline Hill (561) 255-7711
Event: World AIDS Day Ceremony
Sponsoring Agency: Compass Community Center, FoundCare, and ViiV
Date/Time: 12/1/18, 3 pm – 6 pm
Location: Compass, 201 N Dixie Hwy, Lake Worth 33460
Feature: World AIDS Day Proclamation read by City of Lake Worth Mayor, Voices of Pride performance, Interfaith Moment of Silence and Benediction, Annual Candlelight Vigil, and Opening of The NAMES Project AIDS Memorial Quilt display.
For more info: Lorenzo Lowe (561) 533-9699 x4009
Sponsoring Agency: Compass Community Center and FoundCare
Date/Time: 12/1 – 12/14/18; Mon-Thu 10 am – 8:30 pm, and Friday 10 am – 5 pm
Location: Compass, 201 N Dixie Hwy, Lake Worth 33460
Feature: The Names Project AIDS Memorial Quilt display; 22 panels for public view
For more info: Compass (561) 533-9699, or FoundCare (561) 472-2466
Monday December 3rd
Sponsoring Agency: Community Health Center of West Palm Beach
Date/Time: 12/3/18, 8 am – 4 pm
Location: CHC, 2100 W 45th St, Suites A8-9, West Palm Beach 33407
Feature: Free Rapid HIV Testing
For more info: (561) 840-8681
Sponsoring Agency: FoundCare
Date/Time: 12/3/18, 10 am – 4 pm
Location: Palm Beach State College, 3160 PGA Blvd, Palm Beach Gardens 33410
Features: Free Rapid HIV Testing, World AIDS Day Table
For more info: Quasia Cowan (561) 472-2466 x140
Sponsoring Agency: FoundCare
Date/Time: 12/3/18, 11 am – 1 pm
Location: Palm Beach State College, 4200 Congress Ave, Lake Worth 33460
Features: Free Rapid HIV Testing, World AIDS Day Table
For more info: Quasia Cowan (561) 472-2466 x140
Sponsoring Agency: Compass Community Center
Date/Time: 12/3/18, 4 pm – 7:30 pm
Location: Compass, 201 N Dixie Hwy, Lake Worth 33460
Feature: Free Rapid HIV Testing
For more info: (561) 533-9699; Appointments can be made for other times
Event: Paseo del Edredon (Quilt Tour)
Sponsoring Agency: Compass Community Center, Janssen
Date/Time: 12/3/18, 6 pm
Location: Compass, 201 N Dixie Hwy, Lake Worth 33460
Feature: Free Quilt Tour – in Spanish, Light snacks provided; Register for event at www.paseodeledredon.eventbrite.com
For more info: Lysette, (561) 533-9699 x4007
Tuesday December 4th
Sponsoring Agency: Community Health Center of West Palm Beach
Date/Time: 12/4/18, 8 am – 7 pm
Location: CHC, 2100 W 45th St, Suites A8-9, West Palm Beach 33407
Feature: Free Rapid HIV Testing
For more info: (561) 840-8681
Sponsoring Agency: FoundCare
Date/Time: 12/4/18, 11 am – 2 pm
Location: Palm Beach State College, 4200 Congress Ave, Lake Worth 33460
Features: Free Rapid HIV Testing, World AIDS Day Table
For more info: Quasia Cowan (561) 472-2466 x140
Sponsoring Agency: FoundCare
Date/Time: 12/4/18, 12 pm – 3:30 pm
Location: FAU John D. MacArthur Campus, 5353 Parkside Dr, Jupiter 33458
Features: Free Rapid HIV Testing, World AIDS Day Table
For more info: Quasia Cowan (561) 472-2466 x140
Sponsoring Agency: Compass Community Center
Date/Time: 12/4/18, 1 pm – 5:30 pm
Location: Compass, 201 N Dixie Hwy, Lake Worth 33460
Feature: Free Rapid HIV Testing
For more info: (561) 533-9699; Appointments can be made for other times
Wednesday December 5th
Sponsoring Agency: Community Health Center of West Palm Beach
Date/Time: 12/5/18, 8 am – 4 pm
Location: CHC, 2100 W 45th St, Suites A8-9, West Palm Beach 33407
Feature: Free Rapid HIV Testing
For more info: (561) 840-8681
Event: The Tea on HIV
Date/Time: 12/5/18, 5 pm – 7 pm
Location: Compass, 201 N Dixie Hwy, Lake Worth 33460
Feature: Event for youth ages 12-18, features in-depth educational session on the history of HIV/AIDS, methods of transmission, and how to reduce transmission.
For more info: Compass, (561) 533-9699
Event: Community Education Series (CES)
Date/Time: 12/5/18, 6 pm – 8:30 pm
Location: Compass, 201 N Dixie Hwy, Lake Worth 33460
Feature: Guest Speaker Ed Sparan, Advocate/PrEP Linkage Specialist of The Pride Center at Equality Park; Recognize World AIDS Day and viewing of the AIDS Memorial Quilt. Dinner will be served. Register at www.cesworldaidsday.eventbrite.com. For more info: Lysette, (561) 533-9699 x4007
Thursday December 6th
Sponsoring Agency: Community Health Center of West Palm Beach
Date/Time: 12/6/18, 8 am – 7 pm
Location: CHC, 2100 W 45th St, Suites A8-9, West Palm Beach 33407
Feature: Free Rapid HIV Testing
For more info: (561) 840-8681
Sponsoring Agency: FoundCare
Date/Time: 12/6/18, 10:30 am – 12 pm
Location: Palm Beach State College, 801 Palm Beach State College Dr, Boca Raton 33431
Features: Free Rapid HIV Testing, World AIDS Day Table
For more info: Quasia Cowan (561) 472-2466 x140
Sponsoring Agency: Compass Community Center
Date/Time: 12/6/18, 4 pm – 7:30 pm
Location: Compass, 201 N Dixie Hwy, Lake Worth 33460
Feature: Free Rapid HIV Testing
For more info: (561) 533-9699; Appointments can be made for other times
Sponsoring Agency: FoundCare
Date/Time: 12/6/18, 6 pm – 8 pm
Location: Paradise Lounge, 5155 W Atlantic Ave, Suite A-B, Delray Beach 33484
Features: Free Rapid HIV Testing, World AIDS Day Table
For more info: Quasia Cowan (561) 472-2466 x140
Friday December 7th
Event: Movie Screening – RENT
Date/Time: 12/7/18, 6 pm
Location: Compass, 201 N Dixie Hwy, Lake Worth 33460
Feature: Movie Screening + Free Popcorn!
For more info: Lorenzo Lowe (561) 533-9699 x4009
Monday December 10th
Sponsoring Agency: Compass Community Center
Date/Time: 12/10/18, 4 pm – 7:30 pm
Location: Compass, 201 N Dixie Hwy, Lake Worth 33460
Feature: Free Rapid HIV Testing
For more info: (561) 533-9699; Appointments can be made for other times
Tuesday December 11th
Sponsoring Agency: Compass Community Center
Date/Time: 12/11/18, 1 pm – 5:30 pm
Location: Compass, 201 N Dixie Hwy, Lake Worth 33460
Feature: Free Rapid HIV Testing
For more info: (561) 533-9699; Appointments can be made for other times
Event: Movie Screening – The Normal Heart
Date/Time: 12/11/18, 6 pm
Location: Compass, 201 N Dixie Hwy, Lake Worth 33460
Feature: Movie Screening + Free Popcorn!
For more info: Lorenzo Lowe (561) 533-9699 x4009
Thursday December 13th
Event: World AIDS Day Women's Group (Women only)
Sponsoring Agency: Families First, TOPWA and Humana
Date/Time: 12/13/18, 10:30 am – 12:30 pm
Event Location: Bridges of Riviera Beach, 4152 W Blue Heron Blvd, #227, Riviera Beach 33404
Features: HIV Testing, Pregnancy Testing, Baby Items, Giveaways, Gift Cards, TOPWA Enrollments
Contact: Keisha (561) 721-2887, or Wanda (561) 927-5577
Sponsoring Agency: Compass Community Center
Date/Time: 12/13/18, 4 pm – 7:30 pm
Location: Compass, 201 N Dixie Hwy, Lake Worth 33460
Feature: Free Rapid HIV Testing
For more info: (561) 533-9699; Appointments can be made for other times
Event: Between the Sheets
Date/Time: 12/13/18, 6 pm – 8 pm
Location: Compass, 201 N Dixie Hwy, Lake Worth 33460
Feature: An open discussion on HIV and its effect on the young adult (18-29) population. Safer sex tips and free condoms, dental dams, and lubricant will be provided!
For more info: Dylan Brooks (561) 533-9699 x4004