Skip Global navigation and goto content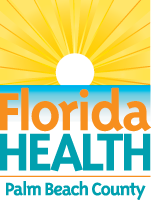 It's a New Day in Public Health.
The Florida Department of Health works to protect, promote & improve the health of all people in Florida through integrated state, county & community efforts.
Skip MegaMenu and goto content
Preventing Carbon Monoxide Poisoning What You Need to Know
Florida Department of Health in Palm Beach County
Environmental Public Health
 

Mailing Location

800 Clematis St. 

West Palm Beach, FL 33401



Prevention Pointers 
This is the time of year when even sunny Florida can experience cold weather. Many homes are not equipped to handle colder temperatures and temporary heating methods can be deadly.

During our recent cold spell, there was an increase in the number of cases of carbon monoxide poisoning reported throughout the state. Palm Beach County Health Department investigated two separate incidents of carbon monoxide poisoning. The first situation occurred when a family developed symptoms of carbon monoxide poisoning after using a charcoal grill inside their home for heating. The second incident occurred after two individuals used a heater and a generator on a boat in a marina.

Carbon monoxide (CO) is an odorless, colorless, poisonous gas that can cause sudden illness and death if present in sufficient concentration in the air. The most common signs and symptoms include headache, nausea, lethargy (or fatigue), weakness, abdominal discomfort/pain, confusion, and dizziness.
Carbon monoxide (CO) is an odorless, colorless gas that can cause sudden illness and death if inhaled.
During extreme cold weather conditions when Florida homes are ill-equipped to maintain heat or when power outages occur during emergencies such as hurricanes, the use of alternative sources of electricity for lighting, heating, cooling or cooking can cause carbon monoxide to build up in a home, garage or camper and poison the people and animals inside. CO is found in fumes produced by small gasoline engines, stoves, generators, lanterns, gas ranges, or by burning charcoal and wood. CO from these sources can build up in enclosed or partially enclosed spaces potentially causing poisoning or death from breathing the odorless fumes.
How to Recognize CO Poisoning
Exposure to CO can cause loss of consciousness and death. The most common symptoms of CO poisoning are headache, dizziness, weakness, nausea, vomiting, chest pain, and confusion. People who are sleeping or who have been drinking alcohol can die from CO poisoning before ever having symptoms.
Important CO Poisoning Prevention Tips
Never use a charcoal grill, hibachi, lantern, or portable camping stove inside a home, tent, or camper or even outside near an open window.

Never run a generator, pressure washer, or any gasoline-powered engine inside a garage or other enclosed structure, even if the doors or windows are open, unless the equipment is professionally installed and vented. Keep vents and flues free of debris, especially if winds are high. Flying debris can block ventilation lines.

Never run a motor vehicle, generator, pressure washer, or any gasoline-powered engine outside an open window, door, or vent where exhaust can vent into an enclosed area.

Never leave the motor running in a vehicle parked in an enclosed or partially enclosed space, such as a garage.

If conditions are too cold or too hot, seek shelter with friends or at a community shelter.

Never use a gas range or oven to heat a home.

Install a battery-operated CO detector in your home and check or replace the battery when you change the time on your clocks each spring and fall.

If CO poisoning is suspected, consult a health care professional right away.